On August 29, 1979 Hurricane David dropped up to 10 inches of rain, causing numerous landslides on Dominica.
Eight hours of hurricane force winds severely eroded the coastlines and washed out coastal roads.
Damage was greatest in the southwest portion of the island, especially in the capital city, Roseau, which resembled an air raid target after the storm's passage. Hurricane David destroyed or damaged 80% of the homes leaving 75% of the population homeless.
About 75% of the crop was destroyed. In all, 56 people died and 180 were injured. Property and agricultural damage figures in Dominica are unknown. (Wikipedia)
(Photography: Herry Royer)
Copyright © 2014 Sun, Dominica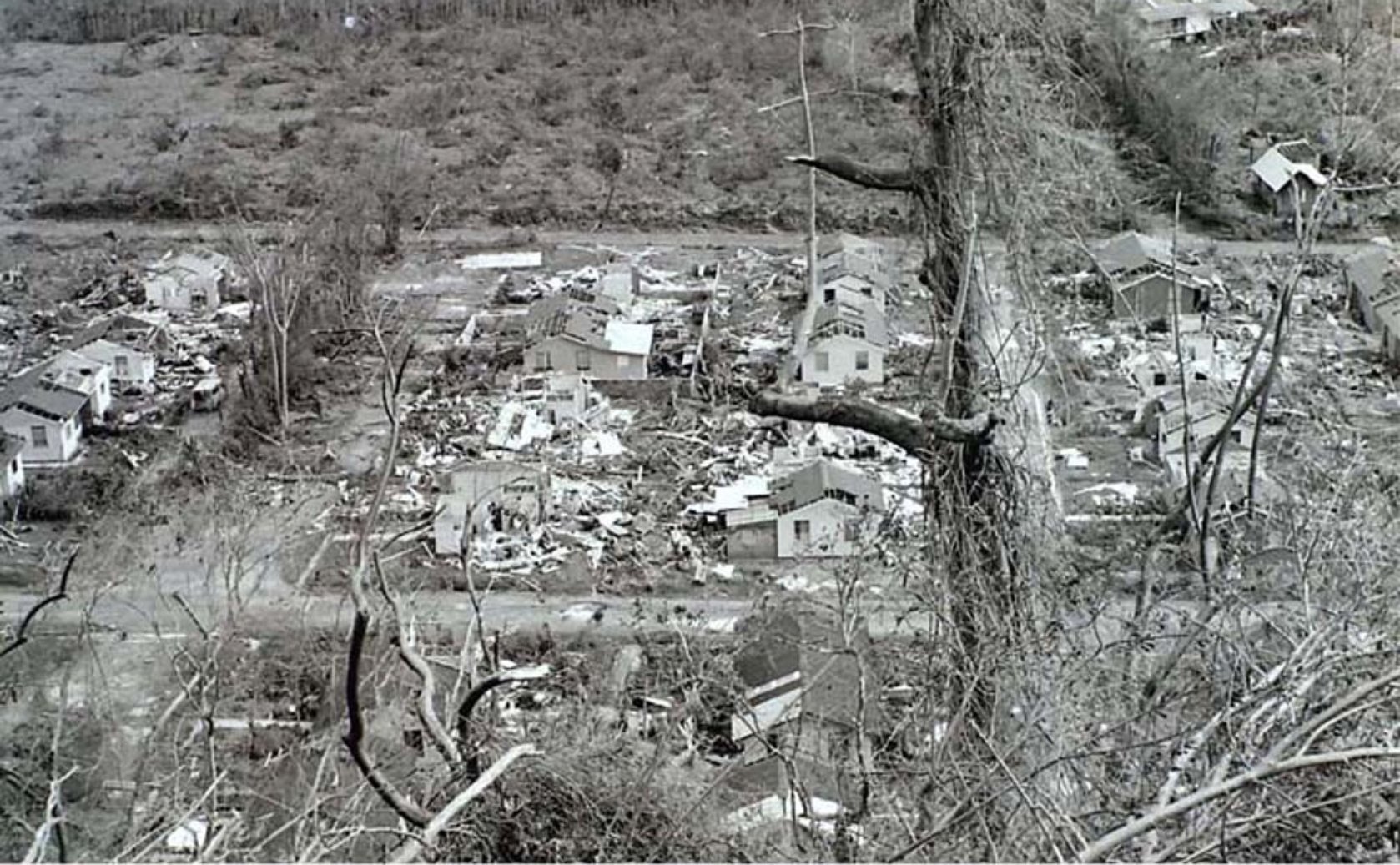 ---
More Photo Galleries