Candidate Profile
Age: 58
Born in Roseau in October 1955, Alvin, fondly referred to as Allo, is an economist who has provided 23 years of continuous service to the Government of Dominica. He has held the positions of Project Analyst, Economist, and Social Development Planner in the Ministry of Finance. A graduate of the Universities of Wales and of East Anglia in the United Kingdom, Alvin is an accomplished basketball player and was a founding member of the renowned Flames basketball Club of the 1970s/80s.
A talented graphic artist and costume designer, Alvin has used his training to develop an enviable record of volunteer service. He has served as Treasurer and Chairman of the Supervisory Committee of the Roseau Cooperative Credit Union and has also been chairman of the Bath Estate Development Committee. He has also been an advisor in the establishment of many small businesses in and around the City of Roseau.
Alvin`s immediate goal is to become the first Roseau born parliamentary representative of the City. He has a clear vision of what needs to be done to improve the quality of life of the residents of Roseau and is ready to hit the ground running in bringing that vision to reality following the general election on November 18
http://dominicalabourparty.com/index.php/team/75-alvin-bernard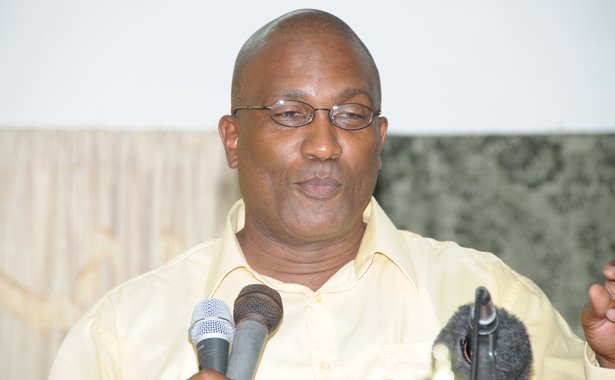 Election Results
2014 General Election Results
2009 General Election Results
Roseau Central
100% Reporting
Norris Prevost (UWP)
47.0%
839
Alvin L. H. Bernard (DLP)
46.8%
836
Judith Pestaina (DFP)
6.1%
109
Leonard Baptiste (DPP)
0.1%
2
Fact-check: If you find an error, please contact us.